Drain Cleaning of spring TX
At Plumbing of Spring TX, we know drain maintenance is one of the most important services every home owner should make sure they have regular up-keep for. Drain cleaning servicesand repairs are some of the most commonly called for troubles we get on a daily basis and is something almost everyone is bound to have to deal with at some point inside of their home or business space.
Spring Plumbers Who Know How To Help You
It's equally as important to make sure you are getting professional assistance by a qualified plumbing and drain specialist as you can be sure that the work will be done in the most efficient and safe way possible which will then add on to the life length of your drains. Our expert plumbers in Spring, TX, have all the latest trained and equipment to deliver you and your drains with the best solutions for all it is that you may be experiencing and dealing with every single day and night.
Professional Plumbers Who Can Work Today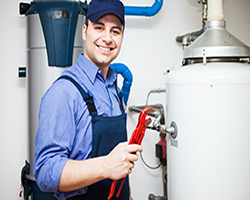 If your drain clogged due to any reason from hair, soap, debris, paper, and other forms of build-up in your kitchen sink drains, shower, bathroom, or other pipes then make sure to contact our experts so we can properly evaluate the reason of the clog as well as ensure it is only a clog and rid your pipes of any build-up. Remember to unclog drains the safest and most guaranteed method is contacting a professional plumber who is well experienced and has all the right tools and devices to perform the solutions and fixes without damaging your drains and keeping them in the best working condition for a longer time. Trying to clean your drains on your own using one of the over the market counter "do it yourself' cheap methods like a chemical solution or a drain plunger, can cause more damage than resolve the issue as this is usually only a temporary solution and harms the surface of your pipes material.