Sewer Repair of spring TX
Damage occurring as a result from your home, breaks, industrial cracks and leaks can all lead you to experience problems with your sewer lines. When you needing a quick sewer or water line repair in Spring, TX, and the surrounding areas then Plumbing of Spring TX is the perfect company for you, ready to assist you with any sewer needs and concerns in the most affordable and efficient manner every day from 7am to 9pm.
Spring Plumbers Who Know How To Help You
As professionals who are very well experienced, we know that these problems do not always arrive at the best of times, which is why you can trust us to be there right with you anywhere in your home or business so fast to properly examine the damage and provide you with fast and advanced solutions. We are always here and available to answer your call for any sewer drain or sewer pump issues in not time as well as any additional questions you may still have on your mind while also providing you with a free quote over the phone every time before we have our techs arriving to your scene. Contact us today to hear more details about the variety of sewer and septic tank service and more which we happily deliver.
Professional Plumbers Who Can Work Today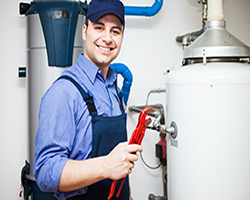 Our professionals are well trained and experienced with many sewer and drain situations, from some of the most complicated drainage pipe issues to the smallest ones and much more, so you can be sure that we know well how to work with each and every one of your specific concerns and troubles in the best way there is which will leave you with quality work results at a price you can afford. We are equipped fully with all the different late technology, equipment, and solutions to provide you with any sewer line replacement and repairs for any of your residential, commercial, or industrial problems in the Spring, TX area every single day from 7am to 9pm. Don't put your broken sewer lines on delay before you have a professional tech come and take a look at it and have it removed.