Garbage Disposal of spring TX
At Plumbing of Spring TX, you will be sure to receive help with your garbage disposal systems any time you may feel like they are not working as efficiently as they once did or not working right at all in the most affordable way. If you are a home owner who spends most of their time in the kitchen then you know very well that a kitchen disposal is well worth the investment.
Spring Plumbers Who Know How To Help You
Our disposals help us get rid of all the waste and particles which come off of our food plates and any small food matter quickly without causing a mess. However, when they stop to work it can be extremely difficult to cope with and may leave you with an unpleasant smell.
Professional Plumbers Who Can Work Today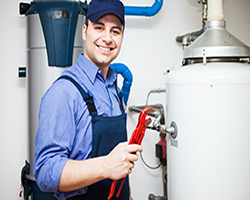 When you try to insert anything into your kitchen garbage disposal which is too strong for it to handle or to get rid of you may damage your powerful systems very seriously. It is only capable of holding small food particles like the stuff that you wash off of your plates and nothing else. When your garbage disposal clogs or stops working then you need to quickly call a professional who knows well what he is doing and can provide you with the right service you need. We will utilize the right tools and equipment to fix your disposal and will explain anything you need to know as we go in order for you to learn about any more and additional helpful knowledge tips and advice for any future problems.