Toilet Repair of spring TX
We use our bathroom toilets on a daily basis and rely on them to stay in the best working condition they are in so that we can feel relaxed as humans. We care so much about other services around our home and spend money on keeping sure they are properly maintained right yet we can easily overlook one of the most valuable systems we rely on the most. When your toilets stop up or stop working like they used to you need to contact a professional plumber.
Spring Plumbers Who Know How To Help You
Our plumbers have only the latest and most advanced solutions and methods to rid your bathroom toilets of any clogs no matter how nasty and large they are to simple and small.
Professional Plumbers Who Can Work Today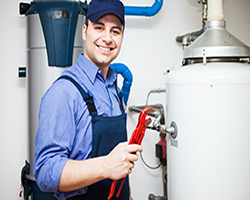 From the time our experts arrive to your home to the minute they leave you will notice the level of care and commitment they provide you with. They will be sure to inspect your toilets and examine them right to ensure they perform the right solutions for you and get rid of your blockage or fix your toilet fast. If your toilet is constantly giving you trouble flushing, then we can also deliver you with a whole new toilet installation or replacement of your choice to a much newer and more advanced model and year. We will be sure to help you with the entire process from choosing the right toilet out of the different looks and power levels and then we will take the rest from the rest from there and have it properly installed right.